Are you looking to learn to play a musical instrument?

Our professional teachers and outstanding curriculum will help you move toward your musical potential!
We offer a wide range of instruments for students of any age or skill level.
Whether you've never played or are advanced, our expert teachers will coach and encourage you to hone your craft.
Don't wait! Sign up for lessons at ABC Music Academy today and enter your journey towards musical excellence! 
#ABCMusicAcademy #StringLessons #MusicLessonsforKids #AdultMusicLessons #PianoLessons #GuitarLessons #Ukulele Lessons #FluteLessons
We know learning to play an instrument can be hard. And too many people struggle. They give up because they don't understand the basic concepts of music.
Learners end up feeling frustrated: wanting to get in the groove but not knowing how to. (And even feeling like an idiot at times!)
For most people, self-teaching really doesn't work. If it did, no one would ever go to school!
There's no substitute for live coaching from someone who "gets it" and has the know-how to explain things in a way you can understand.
Finally there's a way to get there. An experienced teacher from ABC Music Academy can help you master the steps necessary to create confident playing! For 20 years, we have taught and played professionally, helping hundreds enjoy playing music.
When learning is simple and fun, it is easy to achieve your dream of playing! There's never a reason for feeling like you can't figure out music again. Let us guide you to reaching musical success!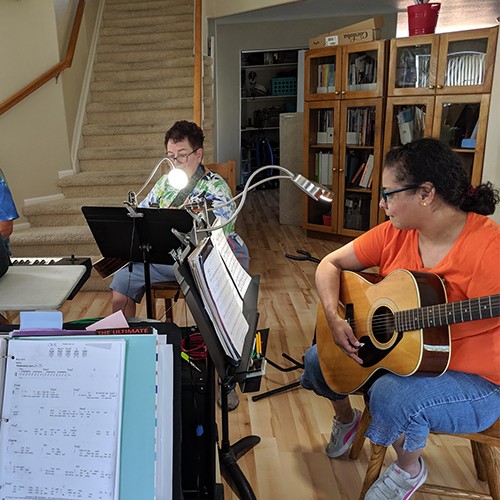 FOUNDATION FOCUS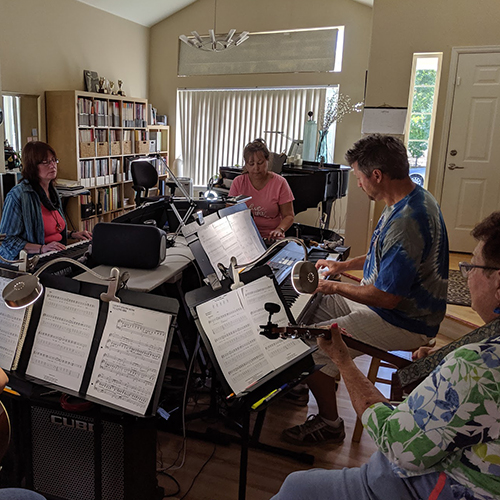 Sharpen Your Skills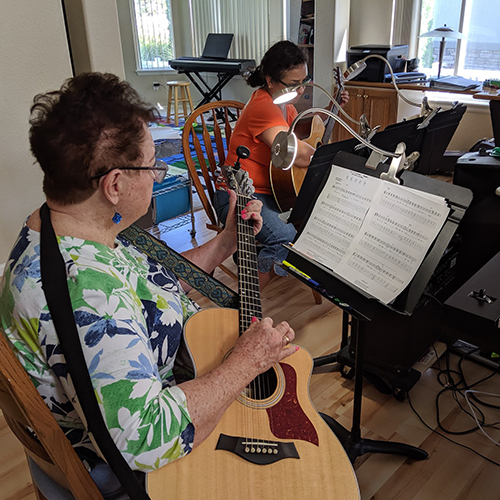 ENJOY PLAYING
Fun, engaging, and challenging- these are just some of the words that describe the experience you'll have learning to play music. You will make real progress and find the encouragement to stay motivated. We have many scheduling options so you can fit music lessons into your life.
We care about Music AND People! Partnering with you for the win, your success is our success!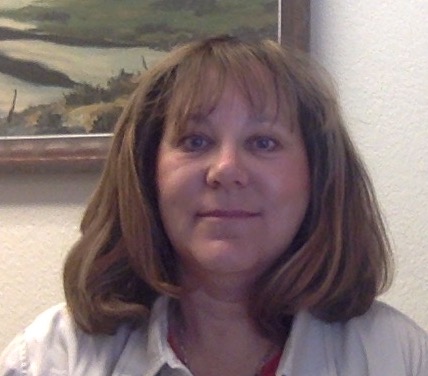 Lori Alcott
Instructor – Guitar, Piano, Flute, Rock Band 
ABC Music Academy 
As a music instructor with over two decades of experience, I am passionate about helping students discover the joy and power of music.
How can I help you?
Through these skills and accomplishments:
Through my career, I have developed an understanding of the transformative power of music education. My approach to teaching is grounded in the belief that every student can succeed, regardless of their background or experience. In working with young children or adults, I am committed to creating a positive and engaging learning environment that inspires and motivates students to develop their creativity and connect with a community of passionate musicians.
Let me help you bring your artistic vision to life!
Practice Plus or Group
30 minutes of private instruction

15 minutes of Practice Plus Check-In
Private
30 minutes of private instruction
Group
45 minutes of group class per week
Sign up for lessons at ABC Music Academy today and enter your journey toward musical excellence!
He [my son] is lucky to found such an awesome teacher and to have found something he loves so much at age 9.
Miss Lori teaches me more professionally than my other teacher. I am learning a whole lot more.
Have a question or want to schedule an Introductory Lesson?